Mac Lang was founded in 1932 in Sundridge Ontario by Willard Lang and was originally named Sundridge Garage. It was a repair and gas station that sold Dodge trucks as a sideline.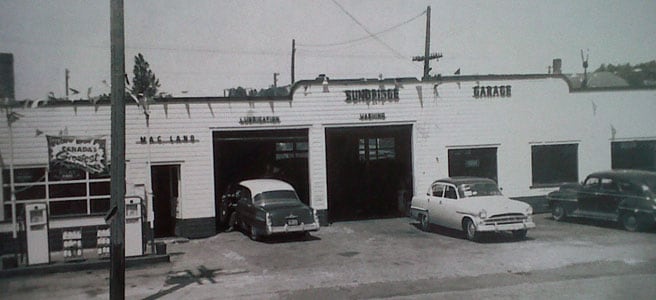 "Mac" Lang, Willard's son, began working at the garage/dealership shortly after the war. In the early 1960's, the name was changed to Mac Lang and, under Mac's leadership, the dealership quickly started to grow.
Mac was a rather colourful businessman. He was a no holds barred, tell it like it is kind of person. He added the now famous "Sells for Less" slogan to his advertisements and lived by his words. He knew when he priced a vehicle it was the lowest price available and when people tried to work a better deal he would simply say "That's the price. Take it or leave it."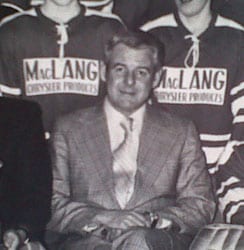 Word started to spread and sales grew. Mac Lang was an early adopter of television advertising buying ads on TV stations all over northern and central Ontario. Many people still remember the ads on television and radio featuring Herb Alpert's Tijuana Taxi in the background which ended with the double honking horn sound effect. That effect is still used in some of our media advertising today.

Many past customers can't remember who the salesperson they dealt with was, but they were always quick to say they bought their vehicle from Mac Lang himself.
The Farquhar family purchased the dealership from Mac Lang in 1979 and have continued the "Sells for Less" tradition throughout northern and central Ontario offering the best in RAM, Dodge, Chrysler and Jeep vehicles. The dealership is recognized year after year by Chrysler Canada for it sales leadership in trucks in Ontario and Eastern Canada.