Our customer focused financing team is here to help you find flexible financing products to meet your personal needs.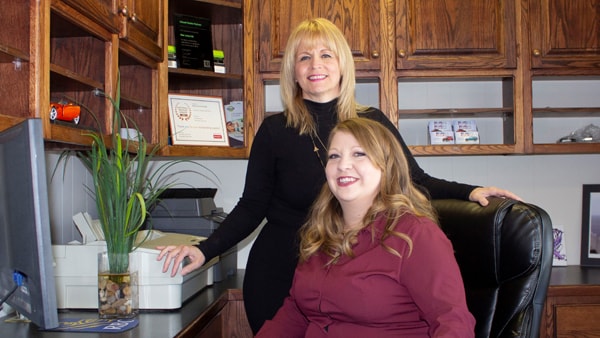 Dodi Malley (standing) and Kate Wilson, our Financing Team.
Your financial situation is unique to you. We understand that. It's why we are committed to helping you find financing solutions tailored to your personal needs. We have relationships with all major banks, many of leading leasing institutions, and a host of alternative lenders.
We will guide you through the financing process and help you choose which extended warranty and aftermarket products are right for you.
Start the process at your convenience:
Contact Dodi or Kate at:
Phone: 705-384-5352
Toll Free: 1-888-815-2464
Fax: 705-384-0601
Email: Dodi Malley  dodi@maclang.ca    Kate Wilson: kate@maclang.ca